10 | RICHARD GROSSINGER – Anthropologist and Author "Bottoming Out the Universe"
Podcast: Play in new window | Download (Duration: 1:03:12 — 86.8MB) | Embed
Subscribe: Apple Podcasts | Spotify | RSS
Shownotes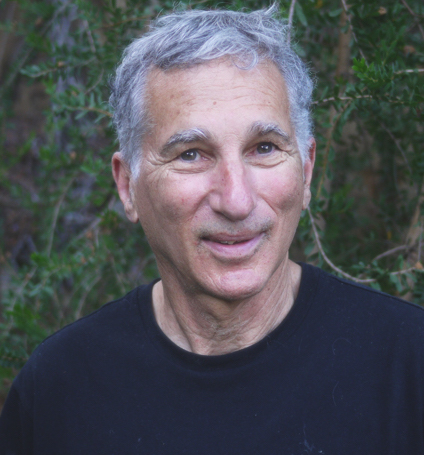 Richard Grossinger, moved from being a consultant and acquisitions editor at North Atlantic books, the press he founded with Lindy Hough in 1974, to curating his own imprint, Sacred Planet Books, at Inner Traditions. His own Inner Traditions book, Bottoming Out the Universe : Why There is Something Rather than Nothing, also came out this year. Richard received a BA from Amherst College and a PhD in anthropology from the University of Michigan. Writing with literary sensibility, he is the author of some 40 books. His writing can be divided into three overlapping categories: general experimental prose; books on science topics viewed historically, cross-culturally, epistemologically, esoterically, and in terms of pop culture; and autobiographical memoirs. The books range from long explorations of science, culture, and spirituality (The Night Sky: Soul and Cosmos, Planet Medicine, Embryogenesis: Species, Gender, and Identity), to memoirs (New Moon, Out of Babylon), to experimental prose (Book of the Earth and Sky, Spaces Wild and Tame), and science fiction (Mars: A Science Fiction Vision). He and Lindy Hough are the parents of Robin Grossinger, an environmental scientist working on urban redesign under climate change, and Miranda July, a multimedia artist and Hollywood indy director.
Richard's mission: "I think I'm here to face the shadow-self, with an opportunity to transform something outside of time and space. More and more, I believe that life is a matter of honoring the mystery, while not knowing quite what your mission is. The trick is to stay true to it amid all the paradoxes and counterintuitive paths, and to not get swept up in any of the unintegrated realms of myth and spirit."
Richard's one-line message to the world:  "I'm not much for one-liners of any sort, especially in a sound-bite culture, but I was thinking today that when Rodney King said, 'Why can't we all just get along?' it sounded naïve, sweet, and a tad disingenuous, but now, so soon after, it sounds like a voice from another universe, and that's not good given the challenge the universe is putting before our planet and species."
"Richard Grossinger's new book, The Night Sky, should be heralded as the publishing event of the decade. This is a book that has the power to change your relationship to the universe. I would even say it has the potentiality to participate in the evocation of a new civilization. You should know from the start that it is not an easy read, and I am not referring to the cutting edge science which is all presented with great clarity. In fact, the real difficulty in reading The Night Sky is directly related to its power, for to understand Grossinger's vision of the universe one needs to open up the soul in ways that have been forgotten, ignored, and even explicitly oppressed by Western civilization for over 400 years now.
"Let me make a prediction. In the far future, when humanity has found its way beyond our present hyper destructive industrial form of society, and when historians are looking back on the 21st century to identify the crucial events that showed the way, The Night Sky will be very high on their list. I especially hope the young creative personalities of our time find their way here. To them I make one more prediction. You will have a wide range of experiences as you read. Sometimes you will be thrilled by the energies and structures of the universe, sometimes you will simply marvel at how much our contemporary sciences have discovered, sometimes you will be confused by the wide range of experiences and interpretations offered, sometimes you will argue against the vision in the book, sometimes you will argue for, but most of all as you swim about in The Night Sky you will find yourself exploding with new ideas, your own fresh ideas, new ideas sparked into existence by your interaction with this profound work that serendipity or just pure chance has placed in your hands."
The changing times where people no longer read books
The arc of Richard's work investigates 4 main topics: medicine, cosmology, embryology, and consciousness, each from a combination of scientific, anthropological, and historic and esoteric viewpoints
The journey of Nobel Peace Prize winner Nadia Murad
The depth of our misguidedness and being driven deeper to find our way
Bottoming Out the Universe : Why There is Something Rather than Nothing.  This is the next book of Richard's that will be published soon by Inner Traditions.
Consciousness is outside of science
Influence on Richard: John Freidlander, meditation teacher and psychic
Is the universe real? Is it meaningful?
A run-down of Richard's long history with Suzanne
Being human as the best game in town
Upcoming podcast guest, Larry Dossey, MD, and the power of prayer
What is the true possibility of massive transformation?
"It's easier for humanity to imagine the extinction of existence than it is for them to imagine fixing it."
Instead of looking to change the world, look to how to change yourself first. Previous podcast guest, Jodie Evans, is used as an example.
The absurd, the incomprehensible and cruel world, and the self sabotage going on