About the SUE Speaks Podcast
How can we change our worldview?
Host Suzanne Taylor created the SUE Speaks podcast, Searching for Unity in Everything, to explore this question. Guests come from a wide range of backgrounds and disciplines, but they all have one thing in common: they're deep and original thinkers who could change the world.
---
---
Suzanne Taylor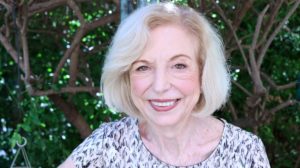 Filmmaker, TEDx producer, and rabble rouser, Suzanne Taylor looks for what could get the world to massively change. We need to deal with the good of the whole and not just go after personal gain. Change minds and we change the world. From physicists to spiritual leaders, theater curators, social activists, professors, vegan luminaries, wealth managers, medical professionals, publishers, and more, Suzanne probes thought-shapers of many stripes who can help us become who we need to be in the world we need to create. We're in it together and we need conversations as if our lives depended on them because very possibly they do.
Suzanne Taylor has been involved with films since she graduated Phi Beta Kappa and summa cum laude from NYU. Having been an actress, she crossed over to the other side of the camera as the Executive Producer of the 2002 feature documentary, CROP CIRCLES: Quest for Truth. She is the Producer/Director of the 2009 feature documentary What On Earth? Inside the Crop Circle Mystery, which got a good review in The New York Times and was Best Feature Documentary at the UFO Congress Film Festival, where the first film got the Audience Award. What On Earth? had its TV premiere on CPT12, a Colorado PBS station. Suzanne is a crop circle authority on the Ancient Aliens television series on the History Channel. She was the producer of Brother, Can You Spare a Paradigm?, the controversial Ex TEDx West Hollywood program that has been serving to get issues about nonlocal reality into the public eye. As follow-up to TED Talks, she is producing SUE Speaks, with SUE standing for Searching for Unity in Everything.
As the founder of Mighty Companions, a non-profit dedicated to rethinking our worldview, her Los Angeles home is a gathering place for activists. The walls are lined with her post-impressionist paintings – she had a one-woman show. And the food is delicious – Suzanne is a mean chef who wrote The Anybody Can Make It, Everybody Will Love It Cookbook.
And here's Suzanne's Story, a biographical piece from then till when it was written in 2014, written as a chapter in a book to inspire young girls.
For what inspires Suzanne, have a look at this blog post where she is Inside the Intelligence.
---
A trip through memory lane with Suzanne:
---
This letter, from LEONARD COHEN, is how SUZANNE got to be the theme song for Suzanne's podcast.