16 | TIM SHRIVER – Chairman of Special Olympics International and co-founder of UNITE
Podcast: Play in new window | Download (Duration: 32:08 — 44.1MB) | Embed
Subscribe: Apple Podcasts | Spotify | RSS
Shownotes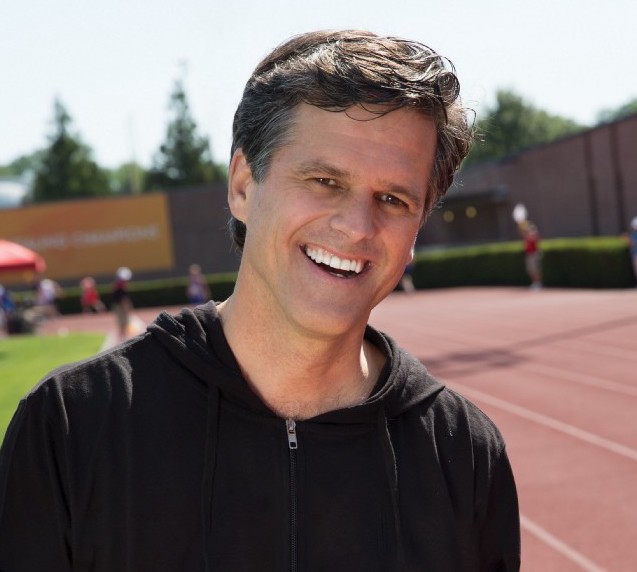 Timothy Shriver is married, a father of five, the Chairman of Special Olympics International, and co-founder of UNITE, "an initiative to promote national unity and solidarity across differences." Tim began his career as an educator and subsequently co-founded and currently chairs the Collaborative for Academic, Social, and Emotional Learning (CASEL), the leading school reform organization in the field of social and emotional learning. He earned his undergraduate degree from Yale University, a Master's degree from Catholic University, and a Doctorate in Education from the University of Connecticut. He has produced 6 films, is the author of The New York Times bestseller, Fully Alive – Discovering What Matters Most, and is co-editor of THE CALL TO UNITE: Voices of Hope and Awakening. He's an inspirational speaker, even called "an evangelist" in the bio that's on a speakers' bureau that presents him for talks to corporate leaders.
THE CALL TO UNITE: Voices of Hope and Awakening
Tim's website – Join his call.
Read this wonderful article about him
Tim's mission: "My work is to welcome the beauty within myself and to encourage people to see it within themselves and within everyone else, too."

Tim's one-line message to the world: "This is our time. This is a moment of great opportunity for change, a hopeful change, a healing change. Have faith in yourself, have faith in others. As many times as you may have been discouraged and as many times as you may have been disappointed by others, try again."
Doing things for creativity instead of for competition

Tension and brokenness between us threatens the future of us. A spiritual crisis. Hungering for something bigger than ourselves, to feel respect and belonging between us, for truth, beauty, goodness, and love.
Value not measured in clicks. The power of our mission to motivate and transform the world.
We don't survive without a connection to one another and to the whole. Individualism is killing us, addicting us, creating violence between us.
Need for stories that remind us that we're here for each other.
Fine to want financial success. Danger when it's solo: heroine loneliness, heart breaking anxiety and soul crushing despair.
If we know the problem we can solve it.
Tim's parents, Eunice Kennedy and Sargent Shriver, created organizations that healed divisions. The Special Olympics, the Peace Corps, and more. Patterns that bring things together.
Yes to that small group of committed citizens — willing to take a stand. We need ideas.
Presidency in his future? Politics doesn't reward what he holds dear.
Oprah's piece in his book about countries having an inner life, and it's our dark night of the soul now, the loss of foundations.
No scapegoats, common enemies, us and them. Not finding meaning in the hatred of others. Need a story that includes everyone, a sense of belonging without a sense of exclusion and without demonizing anyone.
Idea of uniting against a common enemy. COVID didn't do it.
What's the new normal? Not the old.
UBI? Role for billionaires? Hard work of deep change.
Set the intention and challenge people to come up with solutions. The intention of compassion and respect for one another in a future where everyone belongs.