7 | KRISTY EDMUNDS – Exec/Artistic Director, Center for the Art of Performance, UCLA
Shownotes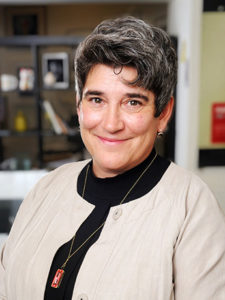 As an artist, curator, artistic director and frequent keynote speaker internationally, Kristy Edmunds has a reputation for innovation and depth in the presentation of contemporary performing arts. In collaboration with master artists, she has curated unique platforms that survey the breadth of their artistry, while placing equal emphasis on the support and commissioning of new work by some of today's leading performance creators across disciplines.
Edmunds was the Founding Executive and Artistic Director of the Portland Institute for Contemporary Art (PICA) and the TBA Festival (Time Based Art) in Portland, Oregon. She was the Artistic Director for the Melbourne International Arts Festival from 2005 to 2008, and was the first to serve an unprecedented four-year term. Upon completion she was appointed as the Head of the School of Performing Arts at the Victorian College of the Arts/University of Melbourne, and after one year became the Deputy Dean for the College.
Concurrently, Edmunds worked as the inaugural Consulting Artistic Director for the now critically heralded Park Avenue Armory in New York (2009–2012). Curating the initial three years of programming, she established the formative identity of the PAA with commissioned work by artists such as Ann Hamilton, the final performance event of the Merce Cunningham Dance Company; Tom Sachs, Janet Cardiff, STREB, Ryoji Ikeda, and the Tune-In Festival with Philip Glass and many others.
Edmunds' robust career has included work as a visual artist, an independent filmmaker, a playwright, a director and a teacher. She holds a bachelor's in film direction from Montana State University and a master's in playwriting and theater direction from Western Washington University. In recognition of her contribution to the arts, Edmunds was bestowed with the honor of Chevalier (Knight) de L'Ordre des Arts et des Lettres by the French Government in 2016.
She is married with two sons, and now calls Los Angeles home. She is the Executive and Artistic Director of UCLA's Center for the Art of Performance, one of the nation's leading presenting organizations for contemporary performing artists.
Become a CAP donor/member
Kristy writes about COVID
More about Kristy
Kristy's mission – "I love building synergies between people. How do we gather around some form of expressive truth that connects us from being strangers to being part of something, part of a common experience, part of a sense of discovery or being illuminated to one another's plights? Artists are the bridge between a kind of expressive truth that makes us feel more awake to the world, and we can find camaraderie all over the world with people who have a relationship to that artist or to that project or to that art form. It's literally a way of knitting together a river of culture throughout the world."
Kristy's one-line message to the world – "Get it together."
Childhood in a family of artisans and craftspeople. Their dedication for the love of it.
Making arty things in childhood and eventually majored in filmmaker to tell stories. Wanted to understand artists so became producer.
Thousands of artists she's worked with. Bringing their work along. Responsibility to deliver their ideas.
What this season for CAP will be: dance, jazz, global music, theater international and local, cultural commentators, many different kinds of artisitic literacies. Gives some specific examples.
Challenge of time we're living in to get audience – people on overwhelm. And things like visas, given this administration – challenge of bringing in international work. But she has an eternal optimism. Doesn't give up.
Great triumph founding the Portland Institute for Contemporary Art. Work for the institution or the people?
Triumph of success for the people. When she supposedly cannot, she just works harder. And, triumph to shift the institution of UCLA Live – from populist and fading to progressive that became The Center for the Art of Performance.
Challenge for emerging artists to get a chance. Given market forces, risks not being taken in the commercial world.
Purchase of old Crest Theater – history of the small venue UCLA just bought for young artists to emerge. Nimoy Theater now — donated in honor of Leonard by wife, Susan. Needs some $8M to restore and deliver for fall 2021. Will develop things for small companies and other programs that don't have a market reach.
Kristy's "Evolutionary Ideas" in the arts: using the wealth of the 1% to improve the world, redirect the military budget, put artist-in-residence in every bureaucracy.
"Caretaker mode:" a time between new governments in Australia – rethink bureaucracy for being there to protect and serve.